Sorry Not Sorry - Democratic Alliance, De Lille Square Off Again
Good Party leader Patricia de Lille has approached the Western Cape High Court to force the Democratic Alliance (DA) to apologise for an election campaign message that said de Lille was fired from her former party. The Electoral Commission of South Africa ordered the DA to "cease and desist" from saying de Lille was fired, and also ordered the party to publicly apologise to her within three days, which the DA failed to do.
South Africa: De Lille Won't Back Down Against DA

News24Wire, 23 April 2019

Patricia de Lille, leader of the Good Party, has accused the DA of trying to tarnish her and her party's name, and therefore seeks relief urgently in the High Court in the Western… Read more »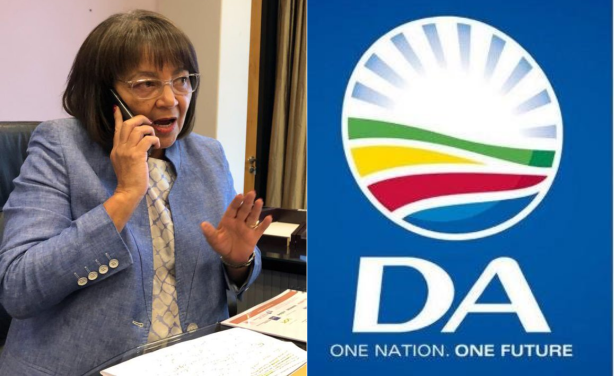 Left: Good Party leader Patricia de Lille. Right: Democratic Alliance logo.
InFocus
Merafe Hostel residents in Soweto have said that voting will make little to no difference, describing the youth of the area as "damaged goods" who have to resort to sex work and ... Read more »

Speaking at the Royal Cape Yacht Club, Patricia de Lille has announced the leadership of her GOOD party which she hopes will "lead the movement to success in the elections". ... Read more »

Former Democratic Alliance Mayor for the City of Cape Town, Patricia de Lille, who resigned after a long and acrimonius battle within the party has launched her own. GOOD will ... Read more »