Kenyan Rights Group Asks Govt to Support Abortion Service Seekers
A coalition of civil society organisations has particularly taken an issue with billboards erected in parts of Nairobi that portray abortion as murder and argue such blanket condemnation may lead to violation of women's reproductive health rights. In Kenya abortion is prohibited unless, in the opinion of a trained health professional, there is need for emergency treatment, or the mother's life is in danger.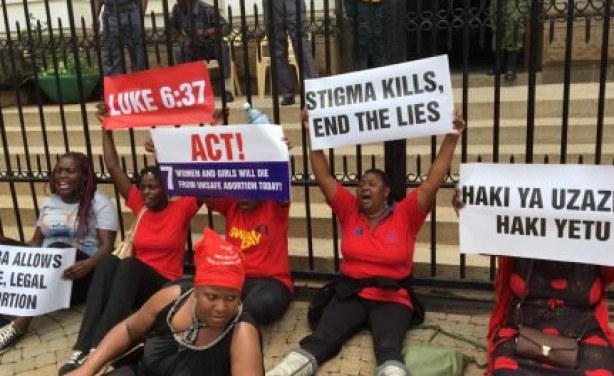 12 Civil Society Organisations presenting a signed petition to Nairobi Governor, Mike Sonko, at his County Hall office.
InFocus
The world has made significant progress on four of the five main causes of maternal mortality. But unsafe abortion - the only fully preventable cause - has been largely neglected, ... Read more »

In Kenya abortion is prohibited unless, in the opinion of a trained health professional, there is need for emergency treatment, or the mother's life is in danger. "When women have ... Read more »

Activists are suing the attorney-general, the health minister, the director of medical services, the medical board and the Kenya Film Classification Board for a decision to ban the ... Read more »