Call for Migrants to be Evacuated After Attack on Centre in Libya
There are fears for the safety of African migrants after armed men attacked detainees at the Qasr Ben Geshir detention centre on April 23, according to reports. About 6,000 migrants and asylum seekers are held in Libyan detention facilities, UN figures show, including over 3,000 deemed at risk of getting caught up in fighting over Tripoli.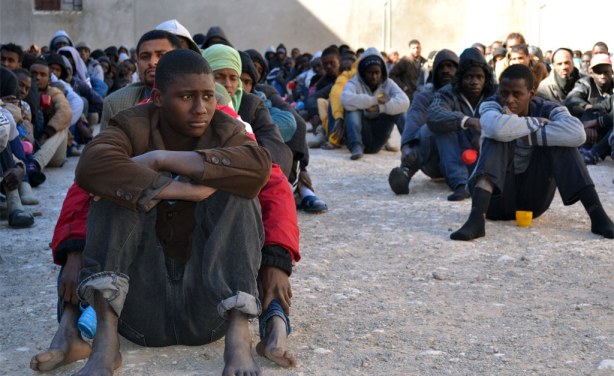 UN human rights report urges end to 'unimaginable abuse' of migrants in Libya (file photo).
InFocus
German Chancellor Angela Merkel has called on Libyan strongman Khalifa Haftar to "immediately end" his offensive to capture Tripoli from the country's UN-backed government, while ... Read more »

Sudan's Defence Minister General Ahmed Awad Ibn Auf has seized power, arrested Al-Bashir suspended the Constitution and will oversee a two-year transitional period. While in Libya, ... Read more »

General Khalifa Haftar's push for Tripoli could be the most important moment for Libya since the overthrow of Moammar Gadhafi in 2011. Who are the players and what's at stake for ... Read more »