Trump Policies Hinder Efforts to Repatriate Dadaab Refugees
The UN refugee agency has noted that U.S. immigration officials recently rejected all 56 of the Somali cases in Dadaab -the world's largest refugee camp in Kenya- that had been proposed for resettlement in the U.S. By contrast, they added, Sweden approved all but two of the 29 Somali Dadaab cases it had been forwarded for review. Refugees from Somalia account for more than 95% of the 210,556 people who were living in the Dadaab complex at the end of March 2019.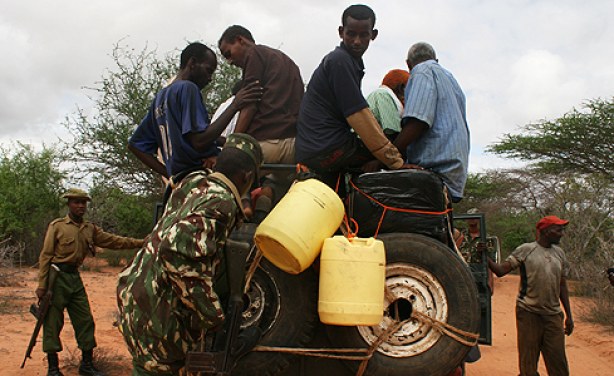 Somali refugees being ferried to Dadaab from Liboi as Kenyan troops gear up for a major offensive against Al Shabaab militants at Afmadow (file photo).
InFocus
A leaked UN report has said that the Kenyan government is planning the closure of Dadaab, once the world's largest refugee camp, which has almost 210,000 people, in 2019 writes ... Read more »

On June 9, the UNHCR co-hosted TEDxKakumaCamp, the first-ever TEDx event held in a refugee camp. The talks promised to tell "stories that uplift and inspire not just the ... Read more »

Displacement has become a common feature of life in East Africa over the past decade, leading to a wide range of creative solutions, according to Caroline Njuki, senior program ... Read more »