Shutdown Protests Hit South African Streets Again
Service delivery protests forming part of the Total Shutdown movement have returned to Tshwane, with residents citing high electricity rates and the lack of sanitation among their chief concerns. Officials have deemed the demonstrations illegal and warned participants face arrest.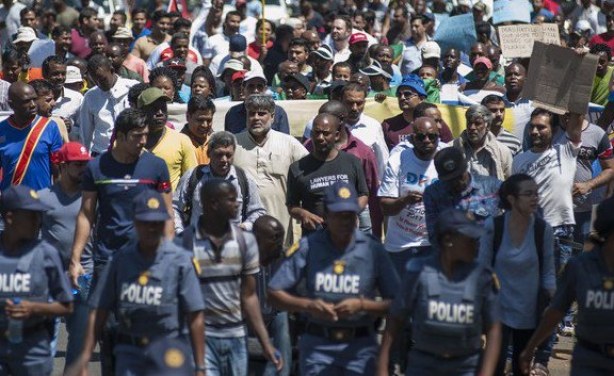 Marchers take their protest to the Union Buildings (file photo).
InFocus
Cities in South Africa, including Cape Town and Johannesburg, have been rocked by residents taking to the streets to voice their frustration at the lack of services and housing, ... Read more »

The Alex Total Shutdown movement has taken demonstrations to Sandton, widely considered the country's wealthiest business hub, where protesters have accused the City of ... Read more »