Uganda Overwhelmed By Companies Wanting to Farm Marijuana
The health ministry says it is stuck with 20 firms competing to secure government clearance to grow and export marijuana for medical purposes. The Narcotic Drugs and Psychotropic Substances Act 2015 allows cultivation, production and exportation of medical marijuana and mandates the minister to issue written consent for medical marijuana.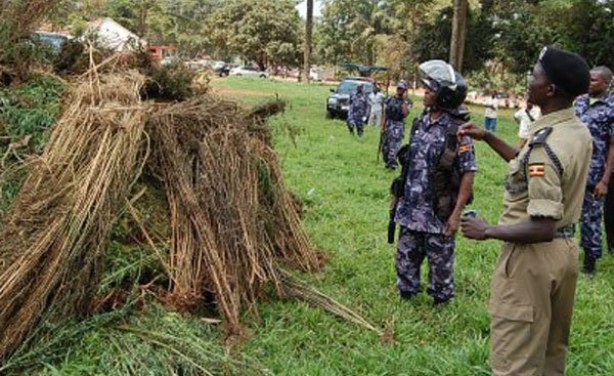 Police officers burn marijuana in Buikwe District. Uganda has laws prohibiting Marijuana production without clearance from the health ministry.
InFocus
Medical cannabis orders worth U.S.$160 million from at least 20,000 pharmacies in Canada and Germany have been confirmed. Read more »