Will Cage Farming Protect Lake Victoria's Fish?
The reduction of fish stocks in Uganda's Lake Victoria is due to over-fishing and illegal and unregulated fishing activities. The fishing sector is now looking at China's cage farming for inspiration, to overcome some of the conventional fish farming constraints.
Uganda: Adopt Urban Fish Farming, Experts Say

Observer, 10 April 2019

To boost fish stocks in the city, Kampala Capital City Authority (KCCA) and Walimi Fish Cooperative Society (WAFICOS) have partnered to promote urban fish farming. Read more »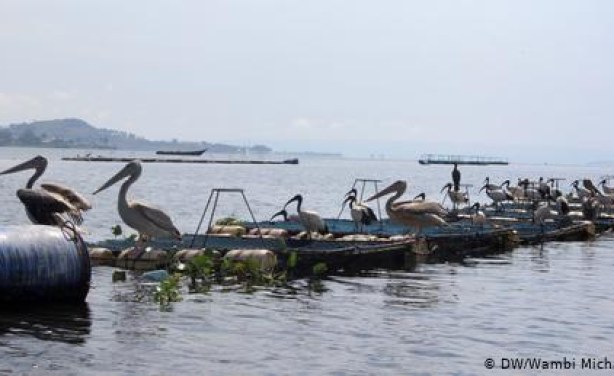 Perching birds are a common sight on the floating fish cages of the SON Fish Farm around Bugungu, on the Lake Victoria shoreline.
Photo Essay
Picture 1 of 7

Fishmonger Betty Pimeri sells Nile perch at the Ambercourt market, a few kilometers from the shores of Lake Victoria. A mature Nile perch can weigh up to 200 kilograms (440 pounds), but those fish are ... see more »