Kenyans Can Still Apply For U.S. Visas With Old Passports
Hours after the US Embassy announced that it will not give visas to Kenyans with old passports, it has put the new measure on hold.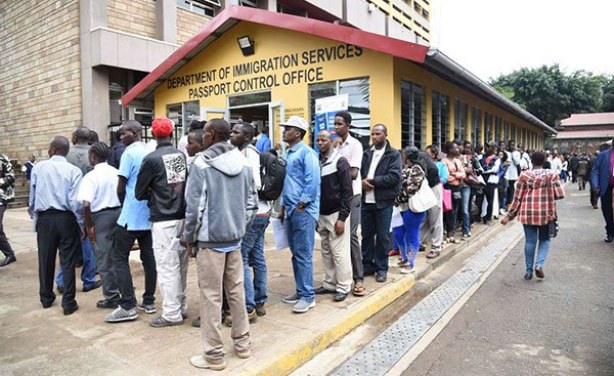 Kenyans queue to apply for passports at Department of Immigration at Nyayo House, Nairobi, on May 21, 2018.
InFocus
In its State Department budget proposal, the White House reportedly justifies these cuts as ways of "reducing dependency on U.S. assistance and increasing self-sufficiency" on the ... Read more »

Kenya becomes the second East African Community State to launch the e-passport after Burundi, all member states are required to do so by December 31, 2018. The electronic passport ... Read more »