Abandoned Nigerian Boy Accused of Witchcraft Now Budding Athlete
The story of Hope's recovery went viral, and was celebrated by many people across the continent.
Nigeria: The Abandoned Toddler Accused of Witchcraft Now a Budding Schoolboy Athlete

This is Africa, 30 April 2019

In February 2016 This is Africa shared the gut wrenching picture of an abandoned toddler, accused of being a witch in Uyo, Nigeria. Recently, Anja Ringgren the charity worker who… Read more »

Nigeria: £103,000 Donated to Rescued 'Witch' Toddler in Two Days

Guardian, 18 February 2016

After heartbreaking series of photographs showed an emaciated two-year-old Nigerian, riddled with worms and reportedly abandoned by his family because they thought he was a witch,… Read more »

Nigeria: Tackling the Witchcraft Question in Akwa Ibom

Daily Trust, 27 December 2008

Akwa Ibom State has been in the news recently over child-witchcraft. The phenomenon, usually discussed in hushed tunes, found its way into the public arena when a British… Read more »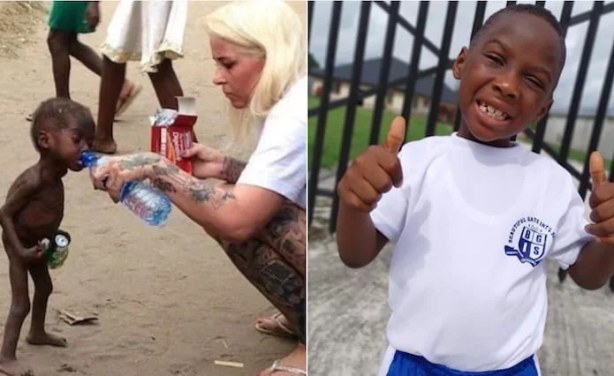 Meet Hope - From being branded a witch, abandoned, rejected and stigmatized to representing his school in 100m race.