Human Rights Watch Denied Entry Into Cameroon
The government is doing everything it can to keep the world in the dark about its ongoing abuses, but it won't succeed, says HRW's Philippe Bolopion.
Cameroon: Human Rights Watch Denied Entry

HRW, 2 May 2019

The Cameroon government denied a Human Rights Watch researcher entry to the country on April 12, 2019. The government's action is an attempt to curb reports of abuse by security… Read more »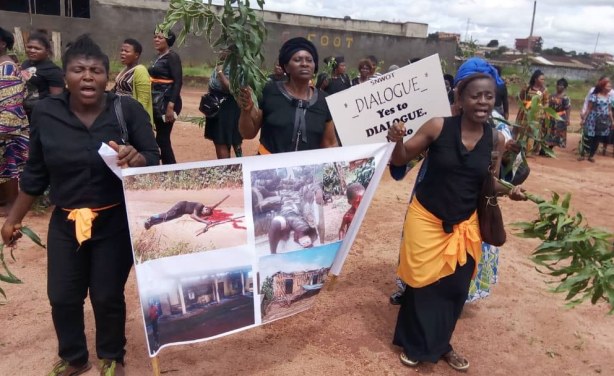 Women protest, holding up a poster with images of atrocities committed in an ongoing conflict between government forces and armed separatists, in Bamenda, Cameroon, Sept. 7, 2018.
InFocus
Government forces in the country's Anglophone regions have killed scores of civilians, using indiscriminate force, and torched hundreds of homes over the past six months - this as ... Read more »

Cameroon has deployed troops to quell protesters calling for the release from jail of 150 opposition party members, including their leader Maurice Kamto, who said he won the ... Read more »