Solar Bracelets Protect Kenya's Nomadic Mothers and Babies
In a bid to improve services for nomadic women, about 50 solar-powered bracelets with Global Positioning System trackers have been given to expectant mothers as they move in search of water and grazing land for their livestock. Dahabo Adi Galgallo, the founder of the project, was born in Marsabit to nomadic parents who moved around so much, home deliveries were the norm, with some mothers dying from bleeding during birth and even losing their babies to malnutrition.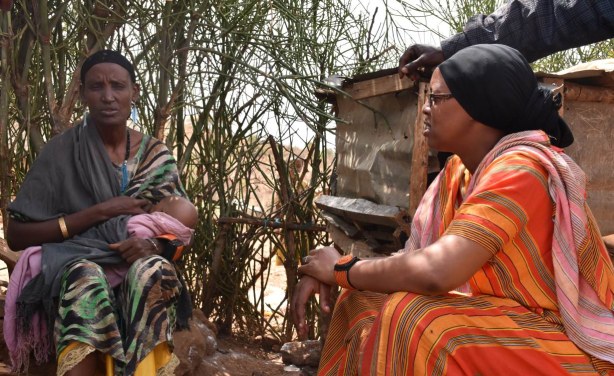 Fatima, who overcame pregnancy complications, chats to community health worker Dahabo Adi Galgallo in Moyale.
InFocus
A woman who goes by the name Mama Boo Boo (@ChantellePetit) claims that she was mistreated by doctors and nurses, and suffered fistula and other complications in a detailed Twitter ... Read more »

Oil discovery in the impoverished, neglected region in 2012 has sparked hope of development and a better life for inhabitants, plagued by prolonged droughts and increased conflict ... Read more »

According to the United Nations Populations Fund, UNFPA Kenya, the maternal mortality rate among women who die from pregnancy-related complications stands at 488 deaths per 100,000 ... Read more »