Rwanda to Chair AU Peace Council
Ambassador Hope Tumukunde Gasatura, Rwanda's permanent representative at the African Union (AU), will be presiding over the Peace and Security Council (PSC) sessions during the month of May. The PSC is the standing organ of the AU for the prevention, management and resolution of conflicts.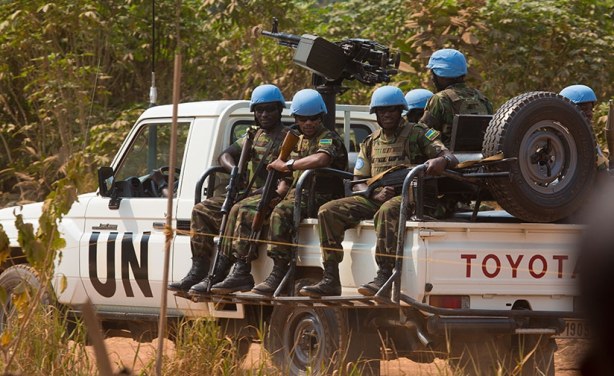 Rwanda Defence Forces peacekeepers on patrol in Bangui, Central African Republic (file photo).
InFocus
Rwanda's Paul Kagame is concluding the most consequential presidency of the African Union since the formative years of the institution, writes Jim Swan. Read more »

The 11th Extraordinary Session of the African Union Summit, focusing on institutional reform, ended on November 18, with Rwandan President and Chairperson of the AU Paul Kagame ... Read more »

The chairperson of the African Union, Rwandan President Paul Kagame, has challenged the continental assembly to fast-track the process of free trade and the movement of persons in ... Read more »