No Money For Ugandan Govt Employees Salary Hikes
The Local Government and Public Service Committee has said that salary increases requires over U.S.$74 million which is neither reflected in the sector's policy statement nor anywhere in the budget proposals. In 2018 the government agreed to increase salaries of its employees including academic staff, traditional public servants, judicial officials, health workers, and local government political leaders, among others.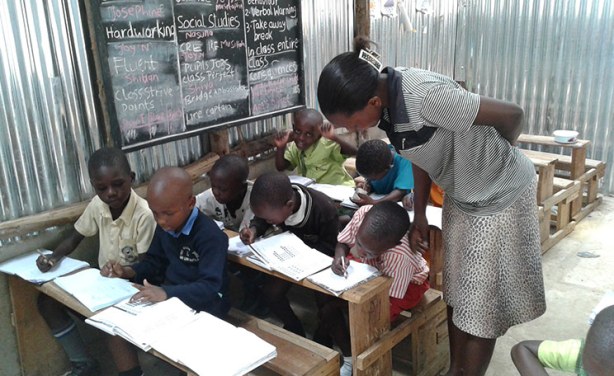 A teacher attends to learners at Bridge International Academy Katooke (file photo).
InFocus
The Public Service Ministry has presented a revised salary schedule to parliament for approval of salary increases for civil servants, with some teachers expected to get an up to ... Read more »

A Uganda National Teachers' Association official has said that an agreement between the Public Service Union and the goverment on teacher salary increases, had not been signed by ... Read more »

The government is to start paying civil servants according to the number of days worked rather than giving them a guaranteed monthly salary. Ezra Suruma, the head of the Delivery ... Read more »