Tips From Nigeria On Teaching Teens About Breast, Cervical Cancer
The two top cancers for women are breast and cervical, breast cancer being the leading cause of cancer deaths in women living in developing countries and cervical cancer being the second. Yet a survey done among girls in their final year at 24 senior secondary schools in Nigeria found that their knowledge of both cancers was very low.The research findings show that awareness campaigns would be more effective if they started in high school and if they were integrated into the curriculum in culturally acceptable ways.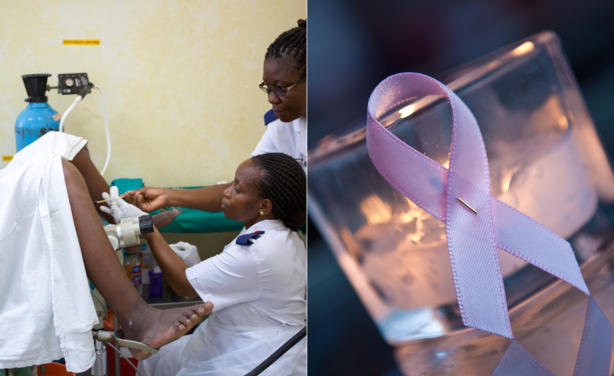 Breast Cancer and Cervical Cancer are the most common cancers among women globally.
Video
Author:

AllAfrica

Publisher:

Publication Date:

20 July 2018

Most African countries are putting measures in place to prevent deaths from noncommunicable diseases like cancer. Tanzania is injecting funding to ... see more »
InFocus
Approximately 80% of women diagnosed with breast cancer in the country are examined at advanced stages 3 and 4 where treatment is less effective and outcomes are poor, a health ... Read more »

According to Seed Global Health, over 90% of cervical cancer cases occur in low and middle-income countries. Cervical cancer is the leading cause of death for women in sub-Saharan ... Read more »