Exposing Webs of Lies Spun By Two Kenyan Women
Achieng Agutu's appearance on the Ellen De Generis Show where she lied about her background, evoked memories of Ann Ngirita who is accused of corruption and defrauding the National Youth Service. Ngirita got to stay in Germany after convincing authorities that she was seeking asylum for fear of forcibly undergoing female genital mutilation in 2014.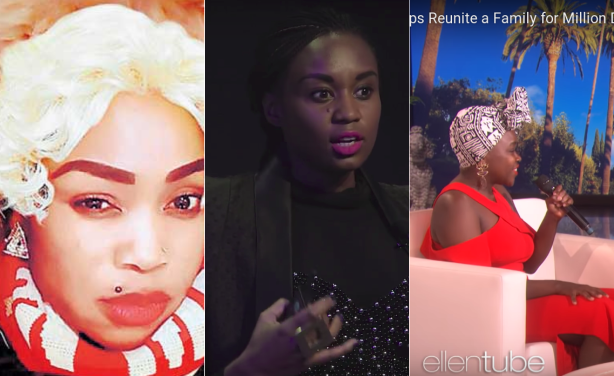 From left: Ann Ngirita, who is being tried for alleged loss of money from the National Youth Service, filmmaker Wanuri Kahiu and Achieng Agutu.
InFocus
When Achieng Agutu appeared on the Ellen DeGeneres show, she painted a portrait of a kid who was brought up in poverty. Agutu said her family had struggled to keep her i Read more »

Twenty of the 54 suspects involved in the National Youth Service (NYS) scandal spent the night at various police stations in Nairobi after police denied them bail. The NYS scandal ... Read more »