Microsoft Brings Development Hubs to Nairobi, Lagos
The first facility opened in Nairobi and dubbed the Africa Development Centre will hire local engineers tasked with working on cutting-edge technology tailored for local and global markets. It is the seventh globally, with plans under way to open another one in Lagos this year.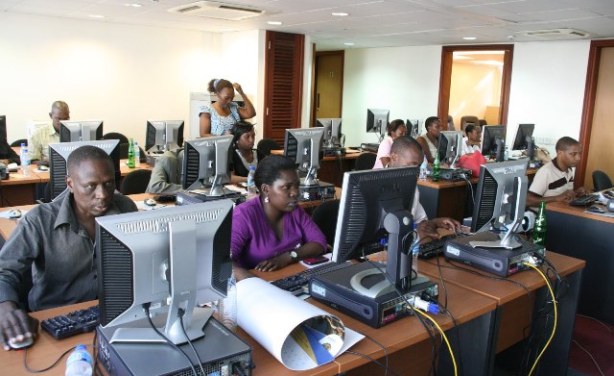 Computer users (file photo).
InFocus
Software company Techno Brain has partnered with Microsoft Corporation to launch a Digital Agriculture Platform in Africa to help farmers improve crop yields and increase income. Read more »

The centre, stationed in Nairobi, is only the fourth of such outsourced centres for Microsoft after China, Poland and India. It will provide 1,000 jobs to Kenyan youth while ... Read more »

Microsoft has joined forces with financial tech innovator Ovamba Solutions to build an African dialect language recognition system to serve millions of African small and ... Read more »