Govt Approves Process to Amend Ugandan Constitution
Attorney-General William Byaruhanga has said the government will table a new Bill in Parliament before the end of this month to introduce proposed constitutional amendments. This comes as opposition MPs accused the government of trying to prevent the smooth-running of the elections.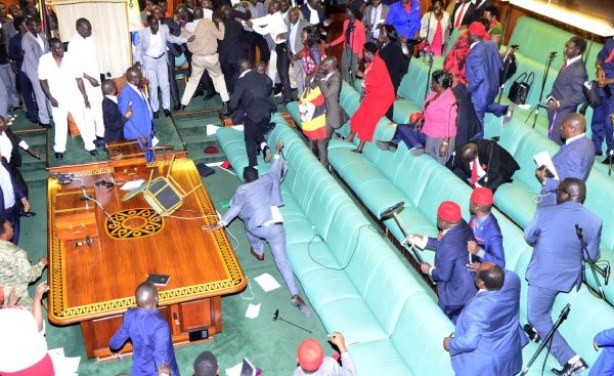 Members of Parliament fight in the Parliament chambers during the last constitutional amendment that sought to remove the presidential age limit in 2017.
Uganda: Uganda's Electoral Reform Dilemma

Monitor, 10 February 2019

All signs show Uganda will not take the road less travelled on the question of electoral reforms ahead of the 2021 general elections. It will be the usual business. Read more »
InFocus
There is uncertainty and confusion over the scheduled 2021 elections due to an absence of electoral reforms, lack of funding for the road map and an opposition locked in supremacy ... Read more »