Abductors Name Their Price for Cuban Doctors Taken in Kenyan
Suspected Al-Shabaab militants are demanding a ransom for doctors Herera Corea and Landy Rodriguez, who are reportedly being held in an area between the towns of Buale and El-Ade in Jubaland region of Somalia. It has been confirmed that the two are alive and are offering treatment to the community in the area.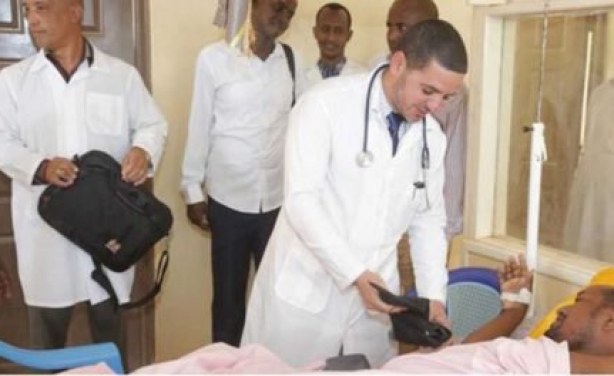 Dr Landy Rodriguez Hernandez handles a patient in a Mandera hospital as Dr Assel Herrera Correa (left) looks away.
InFocus
The government has reportedly relocated Cuban doctors based in Lamu, Garissa and Wajir, 5 days after armed men kidnapped two doctors from Mandera town. Mandera elders left for ... Read more »

The search for the two Cuban doctors abducted in Mandera by suspected Al Shabaab militants continues. The doctors are part of a group of about 100 Cubans who came to the country in ... Read more »