U.S. Accused of Trying to Destabilise Zimbabwe
The U.S. government has come under fire from Zimbabwe's state-owned newspaper The Herald, after they issued a travel advisory to U.S. citizens travelling to Zimbabwe, warning them to stay alert and avoid openly displaying cash, carry copies of their passports and visas; and to stay away from political rallies, demonstrations, and crowds.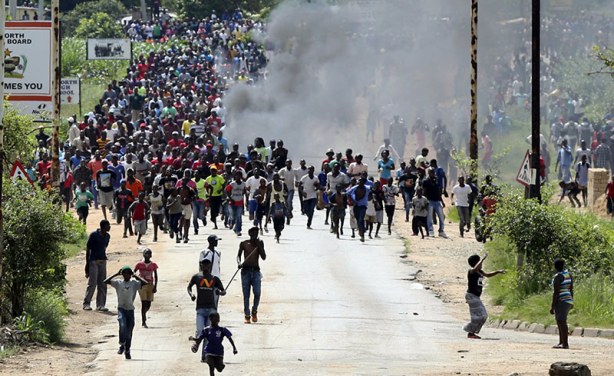 Angry Citizens in Zimbabwe protesting (file photo).
InFocus
Nearly 400 people linked to violence that rocked the country - after President Emmerson Mnangagwa announced a 150% fuel price hike - have been convicted. Thousands of Zimbabweans ... Read more »

A number of NGOs are cancelling their programs, fearing victimisation, following threats by President Emmerson Mnangagwa that he would go after NGOs who organised the January ... Read more »

Journalists from the country's private media marched to the Harare Central Police Station to hand over a petition against police brutality after anti-riot police fired teargas into ... Read more »