Museveni Speaks Out On Uganda-Rwanda Border Closure
President Yoweri Museveni has said the closure of the border by Rwanda is a "hiccup" that will not slow the region down. "Even if the border is closed, trade will go on, only that it will be through smuggling. You can't stop trade through border administration. People resort to smuggling. Others have resorted to export a lot of things to South Sudan, DR Congo, Kenya, Tanzania, etc," he said.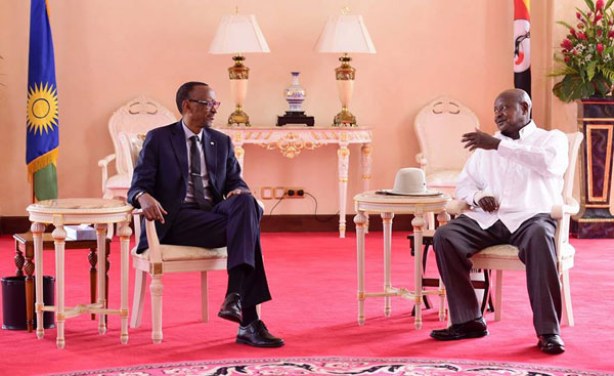 Rwandan president Paul Kagame, left, and his Ugandan counterpart Yoweri Museveni meet at State House Entebbe on March 25, 2018.(file photo).
InFocus
The Observer reports that the Rwandan High Commissioner to Kampala, Frank Mugambage , met President Yoweri Museveni. Mugambage had several requests, including the closure of ... Read more »

Uganda has accused Rwanda of blocking cargo trucks and other vehicles, and stopping its nationals from crossing into Rwanda at the Katuna border amid a resurgence of hostility ... Read more »