Tributes Pour in for Kenyan Writer, Activist Binyavanga Wainaina
The 2002 Caine Literary prize winner has died after suffering a stroke at Aga Khan Hospital in Nairobi. Binyavanga revealed to the world that he was gay in a creative piece of writing titled "I am a homosexual, Mum". He was named by Time as one of the Most Influential People in the World in 2014. The author revealed that he was HIV positive in 2016 during World Aids Day. He was set to wed his partner this year.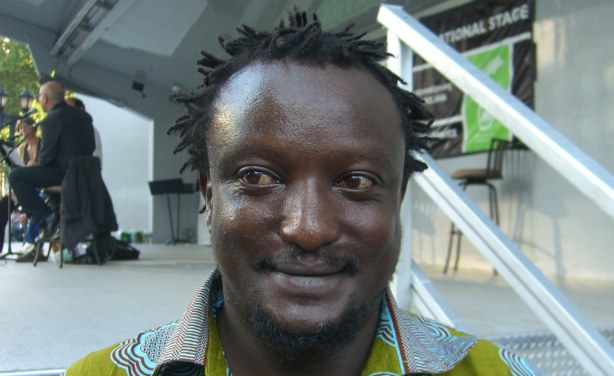 Binyavanga Wainaina.
Africa: Africa Has Lost Binyavanga Wainaina. but His Spirit Will Continue to Inspire

The Conversation Africa, 22 May 2019

Binyavanga Wainaina, one of Kenya's most famous writers, has passed away. Read more »

Kenya: Obituary - Life and Times of Binyavanga Wainaina

Nairobi News, 23 May 2019

Before 2002, the name Binyavanga Wainaina was virtually unheard of outside literary circles. But when his short story Discovering Home clinched the coveted Caine Prize for African… Read more »

Kenya: Binyavanga Wainaina Was Not Afraid to Court Controversy

Nation, 23 May 2019

Before 2002, the name Binyavanga Wainaina was virtually unknown outside literary circles. Read more »

Kenya: Glowing Tributes Flow in for Binyavanga Wainaina

Nairobi News, 22 May 2019

Prominent Kenyans, including fellow writers, have flooded social media with messages of condolences to the family of the late Binyavanga Wainaina, who died on Tuesday night in… Read more »

Kenya: Author Binyavanga Wainaina Dies

Nation, 22 May 2019

Kenneth Binyavanga Wainaina, a renowned Kenyan author, gay rights activist, blogger and 2002 winner of the Caine Prize for African Writing, has passed on aged 48. Read more »

Kenya: Wordsmiths Glowing Tributes for Binyavanga Wainaina

Nation, 22 May 2019

Binyavanga Wainaina was a wordsmith and his fellow writers are trying to find the best words to express their loss following his death on Tuesday night. Read more »

Africa: World Mourns Binyavanga Wainaina

This is Africa, 22 May 2019

We mourn the passing of African literary force and LGBTQI+ activist Binyavanga Wainaina. The Caine prize winner has passed away at the age of 48 after suffering from a stroke. Read more »

Kenya: 6 Memorable Quotes From Binyavanga Wainaina's Writings

Nairobi News, 22 May 2019

Binyavanga Wainaina, who passed away in Nairobi on Tuesday, was one of the most popular Kenyan author of his generation. Read more »

Kenya: Writer and LGBTQ Activist Wainaina Dies

RFI, 22 May 2019

Kenyan writer and gay activist Binyavanga Wainaina died on Tuesday night in Nairobi after an illness, according to one of his colleagues on Wednesday. Read more »

Kenya: LGBT Activist and Writer Binyavanga Wainaina Is Dead

Capital FM, 22 May 2019

Kenyan writer and LGBT activist Binyavanga Wainaina is dead. Read more »

Kenya: Author and LGBT Activist Binyavanga Wainaina Dies

Nairobi News, 22 May 2019

The 2002 Caine Prize winner for African Writing Kenneth Binyavanga Wainaina is dead. Read more »