One Step Forward, Two Steps Back for Zimbabwe's Marriage Bill?
While the Marriage Amendment Bill seeks to harmonise marriage laws and address harmful practices like forced marriages and child marriage, the document includes a ban on same-sex marriage. According to Minister Prisca Mupfumira, the objective of the Bill is "recognition of the supremacy of the Constitution, which invalidates any law, practice and custom or conduct inconsistent with the Constitution".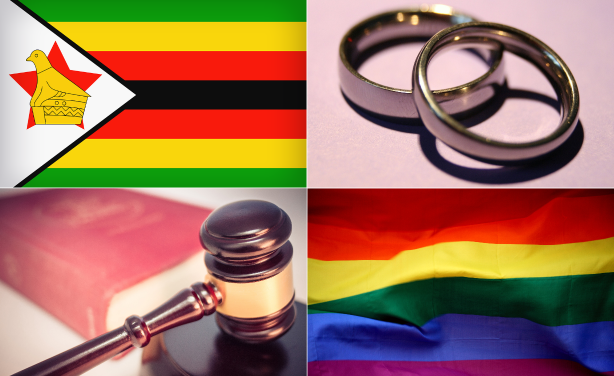 Top-left: Zimbabwean flag. Top-right: wedding bands. Bottom-left: Judge's gavel. Bottom-right: LGBTQI+ pride flag.
InFocus
"On average, women who have a secondary education are more likely to work and they earn twice as much as those with no education," experts say. Read more »

Newly appointed justice minister Happyton Bonyongwe says government has completed drafting a bill, which criminalises child marriages and is working on another bill with proposed ... Read more »