New App for Rwanda's Potato Farmers
The platform, Mpuzanunguke Kirayi, will help farmers carry out various banking transactions on their mobile phones, including applications for loans, and has been tested successfully by potato farmers, banks and financial institutions for the past eight months.
Rwanda: New Mobile App to Boost Potato Farming

New Times, 23 May 2019

Nine banks and other financial institutions in the country will, effective next planting season, start issuing various financial services to Irish potato cooperatives through a new… Read more »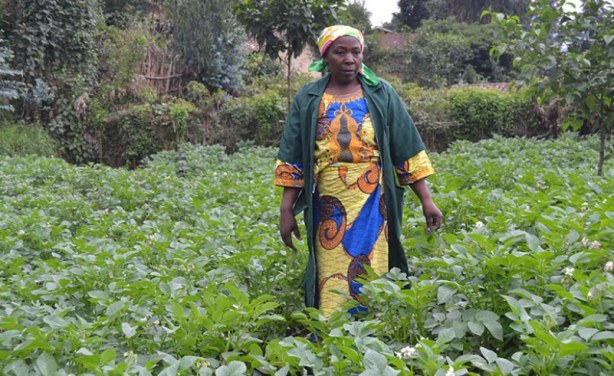 A Nyabihu-based professional Irish potatoes farmer stands in her plantation. Farmers said getting access to financial services will boost their welfare.
InFocus
It is very difficult to sell Rwandan coffee in large volumes using the old minimum price because other countries become extremely competitive and therefore reducing the price on ... Read more »

On average, the price of coffee at international market is between U.S.$2 and U.S.$5 depending on quality but farmers get only about a third of a dollar for a kilogramme of their ... Read more »

Farmers say that if they get affordable and highly productive seeds, they can get good return on investments and consumers can get affordable produce. Read more »