Rwandan Terror Suspect Nsabimana Confesses in Court
Callixte Nsabimana has pleaded guilty to 16 charges including terrorism, kidnapping, murder, genocide denial, arson, armed robbery, forgery and causing bodily harm, among others. He also testified that Ugandan Intelligence supported the National Liberation Force rebels in their attacks in and around Nyungwe National Park.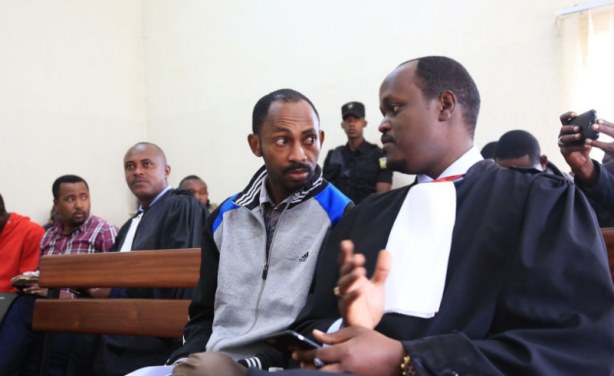 Callixte Nsabimana (left) consults his lawyer Moise Nkundabarashi in court.