Nairobi Govt Gets a Sixth Cabinet Reshuffle
Governor Mike Sonko has accused his executive of being involved in corrupt dealings behind his back, saying that officers from both the Directorate of Criminal Investigations and Ethics and Anti-Corruption Commission will be called to investigate. Sonko's reshuffling now totalling six, occurred in February, April and August 2018, while the others took place in January, April and May 2019.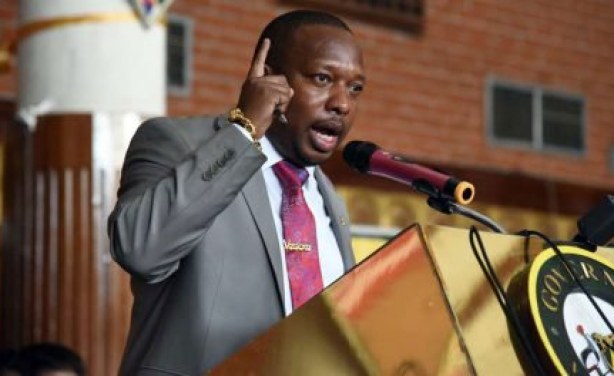 Nairobi Governor Mike Sonko addressing participants during the disbursement of Nairobi County bursery at Charter Hall in Nairobi on April 2,2019.
InFocus
Governor Mike Sonko's biometric staff management system will record the time employees arrive and leave work and will also record those who are absent - this as reports have ... Read more »

Governor Mike Sonko has shown off a heap of his title deeds and vehicle logbooks, saying that if he sold all his assets, he would be worth more than the county's annual budget! Read more »

Mike Sonko has reinstated former health county executive committee member Hitan Majevdia and former devolution county executive committee memmber Vesca Kangogo whom he had ... Read more »