What Does Having Youngest-Ever MPs Mean for South Africa?
21-year-old Itumeleng Ntsube of the African National Congress and 23-year-old Sibongiseni Ngcobo of the Democratic Alliance have become the youngest members of Parliament, showing that some parties are conscious of the need that the youth must make their voices heard, political analyst Ralph Mathekga said.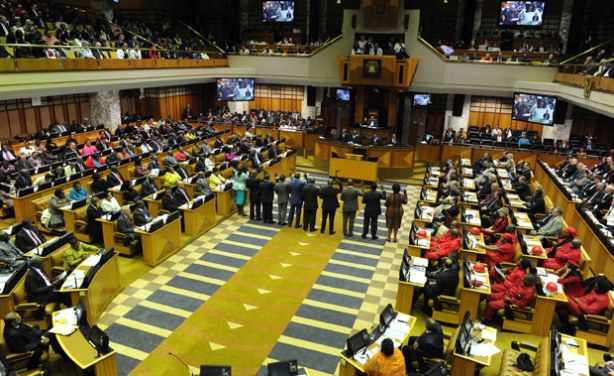 Swearing-in ceremony of Members of Parliament in the National Assembly (file photo).
InFocus
President Cyril Ramaphosa didn't announce his Cabinet as was widely expected on Sunday. The Daily Maverick's Marianne Merten writes that it is unprecedented that a day after ... Read more »

Economic Freedom Fighters leader Julius Malema, along with several other members of his party, performed a vosho - a popular dance that features squatting and kicking - before he ... Read more »

The African National Congress says that Deputy President David Mabuza has asked for a postponement of his swearing in as National Assembly member, after he was called to appear at ... Read more »