'Black Women Can Do Anything,' Says South Africa's Everest Hero
Saray Khumalo, a business executive, has made history when she reached the summit of Mount Everest. Khumalo has been climbing mountains for seven years, having conquered Mount Kilimanjaro in Tanzania in 2013 and Mera Peak in Nepal in 2014.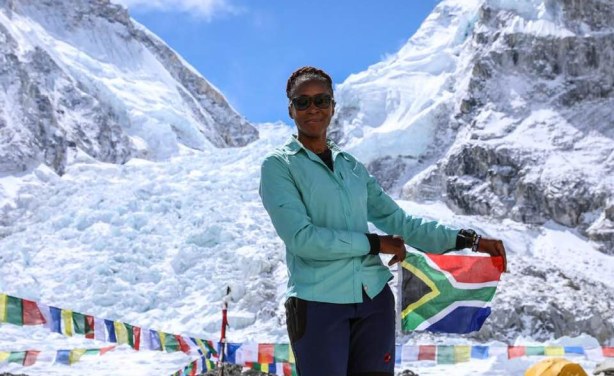 Saray Khumalo, the first black woman from Africa to summit Mount Everest.