Noncommunicable Diseases On The Rise in Tanzania - Report
In 2016, NCDs in Tanzania were estimated to account for 33% of all deaths. A report titled the "right to health and access to universal health coverage for older people" published by HelpAge International and Global AgeWatch has revealed that deaths related to NCDs have doubled between 1990 and 2015.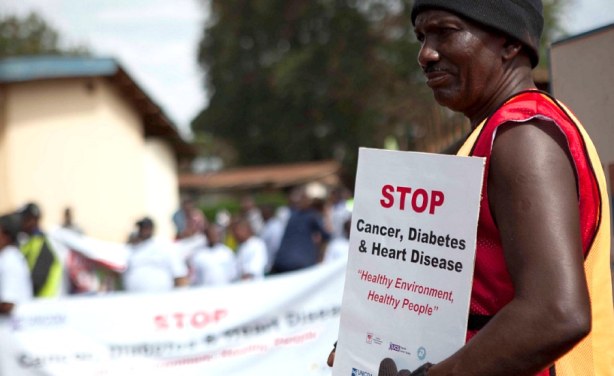 Mike of the Uganda NCD Alliance leads a parade around the community in Kampala to raise awareness of NCDs.