Kenya's Big Rail Dream Begins to Fizzle Out as Losses Mount
Eighteen months down the line, with a string of lost business and livelihoods, the standard gauge railway cargo haulage continues to traverse the over 400-kilometre Nairobi-Mombasa stretch with each trip raking up losses. The poor financial performance of standard gauge railway comes even as principal payments to Exim Bank of China, the main SGR financier, will rise six-fold to nearly U.S.$340 million in the next financial year starting end of June, 2019, writes Allan Olingo for The Nation.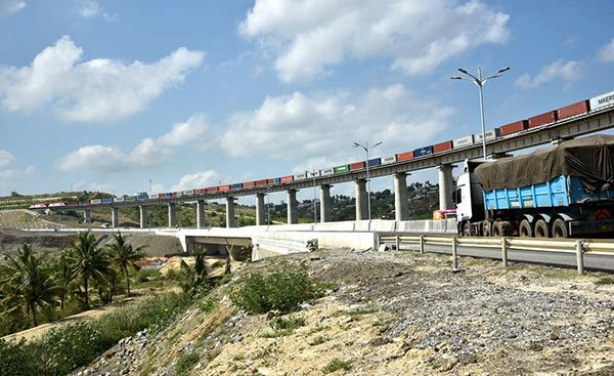 A standard gauge railway cargo train departs from Mombasa port on May 30, 2019.
InFocus
Yoweri Museveni's upcoming railway trip from Mombasa to Nairobi is seen by analysts as a move by Kenya to lure Ugandan business people to transport their goods via the ... Read more »

The corporation is also holding talks to finance a system that will ensure the railway, its passengers, goods and equipment travel securely through populated regions in its ... Read more »

The corporation claims that the Spanish trains are much cheaper and that France has bought similar trains. Kenya Railways says the purpose of the purchase is to see the number of ... Read more »