This Nigerian Faith Leader Put Life on The Line to Save Others
Vice President of Nigeria Yemi Osinbajo has described the 83-year-old Muslim cleric, Imam Abdullahi Abubakar, as a hero. Abubakar hid over 200 people fleeing from attacks inside his mosque and home.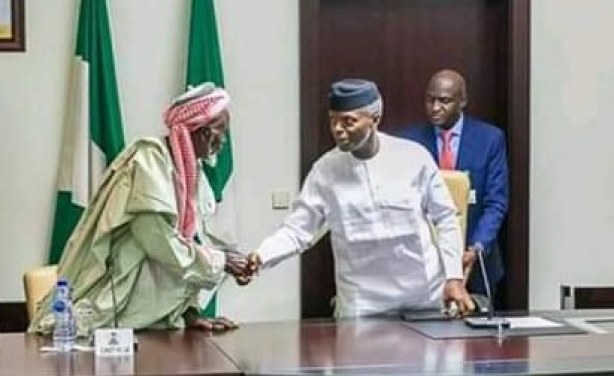 Umar Abdullahi; Chief Imam, Abdullahi Abubakar and Vice President Yemi Osinbajo during a visit to the State House in Abuja.
InFocus
Nigeria - a country of immense wealth and potential - is riven by so many conflicts and challenges that even its most optimistic citizens often wonder how it can hold together and ... Read more »