Toxic Fungi Raise Hopes in Fight Against Malaria
By genetically arming an already deadly fungal pathogen with a powerful toxin, researchers conducting an experiment in Burkina Faso dramatically reduced the mosquito "field" population in a part of the world where malaria is endemic and mosquitoes are resistant to chemical insecticides.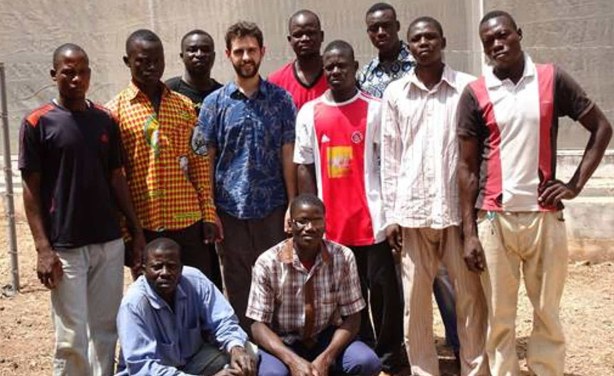 The MosquitoSphere team consists of authors on the paper and local volunteers from Soumousso, Burkina Faso. Back row (from left to right): Etienne Bilgo, Oliver Zida, Bema Ouattara; Middle row: Boureima Saré, Judicael Zida, Brian Lovett, Moussa Ouattara, MichaÏlou Sanfo and Bamory Ouattara; Front row: Yaya Ouattara and Jacques Gnambani.