Pay Up or Else, South African Lobby Group Warns EFF
Lobby group AfriForum has threatened to start seizing property from the Economic Freedom Fighters (EFF) and Julius Malema if they do not receive the nearly R109 000 owed to them. This money pertains to the court order AfriForum obtained against the EFF and Malema on November 14, 2018, after the party and Malema's attempt to obtain an urgent court order - to prevent AfriForum from removing the EFF's property and auctioning it off - failed.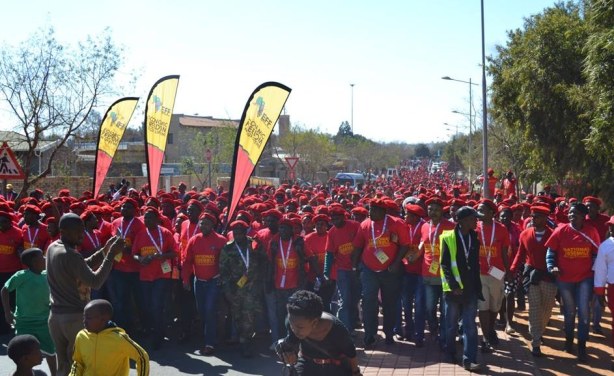 EFF supporters (file photo).