Frozen Funds Wreak Havoc on Air Namibia
Air Namibia has suspended all flights to Luanda, while flights from Windhoek to Johannesburg have been scaled down to one per day from the usual three per day due to an ongoing court case against Air Namibia by European-based Challenge Air. The company is demanding U.S.$.27 million.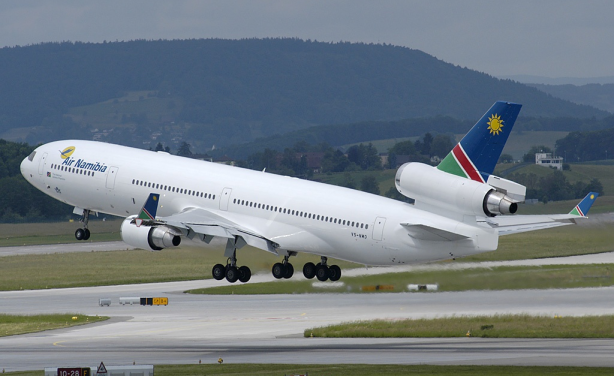 Air Namibia plane (file photo).