Ebola Case Crosses DR Congo Border into Uganda
Uganda's health ministry and the World Health Organization (WHO) have confirmed the first Ebola case in the east African nation since the current outbreak began in eastern Democratic Republic of the Congo. The patient is a five-year-old Congolese who crossed into Uganda with family to seek medical help. Uganda has had a detailed survelliance plan to strop the spread and is taking care of the child in an isolation unit.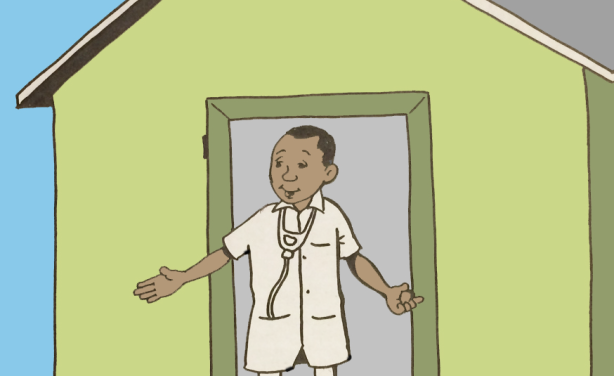 African countries have been more scientific about containing Ebola than many other places, noting that Ebola is not spread by air, water or casual contact - only by contact with bodily fluids from a visably ill person. Uganda is using surveillance of everyone it sees crossing the border from Congo and is treating the first confirmed case.
East Africa: The Ebola Virus Has Reached Uganda

Deutsche Welle, 12 June 2019

Three cases of Ebola have been confirmed in Uganda; a boy has died. Uganda is confident it can contain the virus using an Ebola vaccine, but experts fear that there could be more… Read more »

Uganda: One Case of Ebola Confirmed in Uganda

Monitor, 11 June 2019

A five-year-old boy is being treated for Ebola in Uganda, the first case since an outbreak in neighbouring Democratic Republic of Congo 10 months ago, Health Minister Dr Jane Ruth… Read more »

Uganda: Confirmation of Case of Ebola Virus Disease in Uganda

WHO, 11 June 2019

The Ministry of Health and the World Health Organization (WHO) have confirmed a case of Ebola Virus Disease in Uganda. Although there have been numerous previous alerts, this is… Read more »

Uganda: IRC Responds to News of Ebola Spread to Uganda

IRC, 11 June 2019

This evening, the Uganda Ministry of Health has confirmed a case of Ebola in the country. The IRC is extremely alarmed by this development, but our teams in Uganda have been… Read more »
InFocus
Efforts to combat the Ebola outbreak in the DR Congo are being hampered by rebel fighting, say UN agencies. Reuters reports that three volunteers from the International Read more »