Democracy Day - Why June 12 Matters in Nigeria
June 12, 1993 was the day on which Moshood Abiola is widely presumed to have won the presidential election. Abiola, often referred to as M.K.O. Abiola, died on July 7, 1998 after the late military ruler General Sani Abacha had detained him on charges of alleged treason.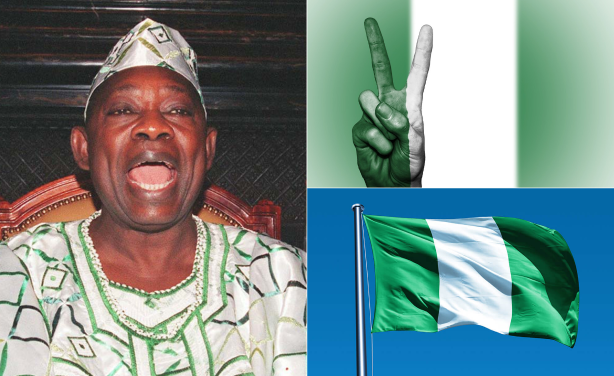 Nigeria celebrates Democracy Day.
Nigeria: The Legend Called M.K.O

Guardian, 12 June 2019

Today marks the beginning of the celebration of Democracy Day on June 12. After about 25 years of ceaseless clamouring for the federal government to declare June 12 a national… Read more »

Nigeria: June 12 Is Now Democracy Day - Why It Matters

The Conversation Africa, 11 June 2019

Democracy Day in Nigeria is being celebrated on the 12th of June this year. This is the first time the day has been marked on this date. And the change carries heavy symbolism for… Read more »

Nigeria: Democracy Day - the Essence of June 12

This Day, 12 June 2019

As Nigerians mark Democracy Day, President Muhammadu Buhari must begin to define his legacies to align not only with his governance and immediate stewardship but also with the mood… Read more »

Nigeria: Democracy Day - Why June 12 Is More Significant Than May 29 - Tinubu

Premium Times, 11 June 2019

The National Leader of the All Progressives Congress (APC), Bola Tinubu, says May 29 does not carry the weight of significance that June 12 carries in the country's democratic… Read more »

Nigeria: Buhari Lists Measures to Strengthen Anti-Graft War

This Day, 12 June 2019

President Muhammadu Buhari yesterday restated his determination to focus on tackling the worsening security challenges in the country, improve the economy and give more bite to… Read more »

Nigeria: We'll Name, Shame All Corrupt People - Buhari

Daily Trust, 12 June 2019

President Muhammadu Buhari has unveiled new strategies for fighting corruption in the country, saying all those who engage in corrupt practices would be named and shamed. Read more »

Nigeria: Anti-Graft War Should Entrench Transparency, Accountability - Kagame

Daily Trust, 12 June 2019

President of Rwanda Paul Kagame has said the anti-corruption crusade of African countries should be reframed in positive terms as a struggle for transparency, public integrity and… Read more »

Nigeria: Buhari Endorses June 12 As Official Democracy Day

Vanguard, 11 June 2019

President Muhammadu Buhari yesterday signed the Public Holiday Amendment bill into law, recognizing June 12 as Democracy Day and a public holiday, while outlawing May 29 as a… Read more »

Nigeria: Buhari-Led Govt Driving Country Towards Disaster, Instability - Obasanjo

Premium Times, 11 June 2019

Former President Olusegun Obasanjo has said that the President Muhammadu Buhari-led government is driving Nigeria towards "disaster and instability". Read more »
InFocus
What has President Muhammadu Buhari done in the past three years? On Democracy Day - 18 years after democracy was restored with the election of Olusegun Obasanjo in May 1999, ... Read more »

President Muhammadu Buhari has directed that Democracy Day - which has been celebrated every May 29 for the past 18 years - should be moved to June 12 from 2019. June 12, 1993 was ... Read more »