Killing Anti-Gang Members is Attack on South Africa - Minister
Police Minister Bheki Cele has condemned the killings of six members of the Western Cape Anti-Gang Unit in Samora Machel in Phillippi, Cape Town, saying: "Attacking members of the South African Police Service is an attack on the state." Cele admitted in a previous statement that the Anti-Gang Unit did not have enough officials to deal with crime, and that police are working on ways to enhance the efficiency of the unit.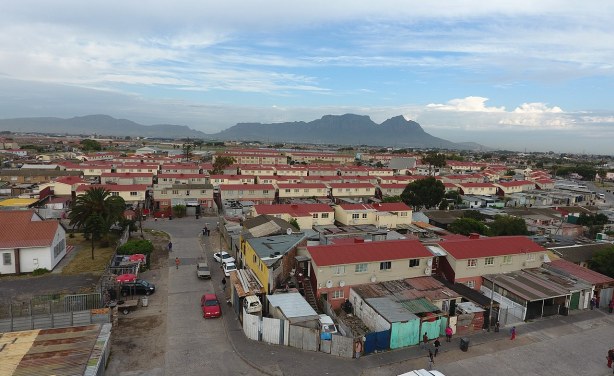 Aerial photo of Manenberg in Cape Town (file photo).
South Africa: Minister Condemns Attack On Anti-Gang Unit Officers

SAnews.gov.za, 12 June 2019

Police Minister, General Bheki Cele, has condemned the shooting and attack of six Anti-Gang Unit members in Nyanga, Cape Town, early this morning. Read more »

South Africa: Anti Gang Unit Comes Under Attack in Samora Machel

SAPS, 12 June 2019

Six members of the Anti Gang Unit were shot and injured as they were tracing suspects in Samora Machel, Nyanga in the early hours of this morning. The members who were on a tracing… Read more »

South Africa: 6 SAPS Anti-Gang Unit Members Shot in Cape Town

News24Wire, 12 June 2019

Six members of the South African Police Service's Anti-Gang Unit (AGU) were shot and injured as they were tracing suspects in Samora Machel, Cape Town, in the early hours of… Read more »
InFocus
According to the South African Police Service, more than 50 suspects have already been arrested since the anti-gang unit's deployment on 8 October. President Cyril Ramaphosa, ... Read more »