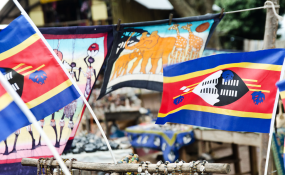 Photo: Cédric Duchamp/Flickr
By Andre van Wyk
Cape Town — King Mswati III has announced that Swaziland's name has been changed to 'eSwatini', Deutsche Welle reports. The 50-year-old monarch made the declaration during the country's independence day celebrations, marking 50 years since its autonomy from British colonial rule.
The announcement was widely derided on social media, Swazi Media Commentary reports, with posters debating new names for institutions such as the Royal Swazi Police and the University of Swaziland.
According to the Associated Press, the price of the landlocked country's name change has not immediately been made clear.