Kigali, Rwanda — Partnership will provide free business learning for 2,500 SMEs and entrepreneurs through virtual business growth and resilience programs in response to COVID-19 crisis
With the aim of enabling 2,500 Rwandan entrepreneurs to bounce back from the COVID-19 crisis, the Mastercard Foundation and the African Management Institute (AMI) have expanded their partnership in Rwanda with a new program.
The partnership is part of the Mastercard Foundation's COVID-19 Recovery and Resilience Program and builds on the two organizations' work in Rwanda's hospitality and tourism industry since 2019, under the Foundation's Hanga Ahazaza initiative.
Businesses from across the country will be eligible to apply for AMI's free, virtual business recovery and growth programs, which will be delivered in Kinyarwanda, French, and English. AMI will offer its popular short one-month Business Survival Bootcamp as well as a longer six-month Survive to Thrive program to selected businesses.
"AMI's program have created an average of 3.1 jobs per SME and those supported report a 19% revenue increase on average. With proven results, an established presence in Kigali, and as one of the only business learning programs to offer support in Kinyarwanda, we believe AMI is uniquely qualified to support Rwandan businesses during these critical times," said Diederik Wokke, Rwanda Country Manager for AMI. "During the COVID period, AMI's virtual learning programs and mobile learning app have enabled us to reach thousands of small businesses across Africa, including in Rwanda. We're excited to deepen our presence in Rwanda and to help businesses and entrepreneurs get their businesses back on track with the support of the Mastercard Foundation."
AMI's Business Survival Bootcamp is a one-month course designed to help businesses navigate the current crisis with access to interactive online workshops, online tools and guidance, and the opportunity to connect with other businesses. The more in-depth Survive to Thrive program is a six-month course which supports businesses to innovate, prepare for the future, and position themselves for renewed growth. Both programs aim to increase the number of businesses that survive the current crisis, saving jobs and creating new jobs opportunities, especially for women and youth.
The first Business Survival Bootcamp will start in November 2020 followed by the first Survive to Thrive courses, which will start in the new year. All programs will be conducted in Kinyarwanda or English and will be fully virtual to be compliant with the ongoing COVID-19 measures at a national level. They also will be designed to accommodate the schedules of business owners.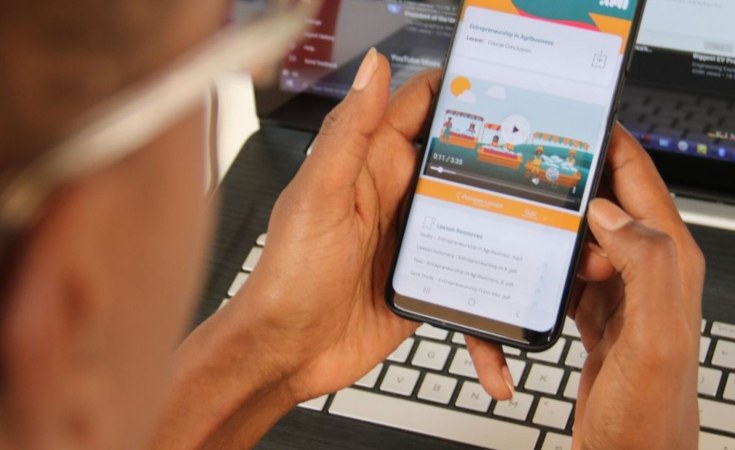 "Supporting economic recovery is one of our key areas of focus under the Mastercard Foundation Recovery and Resilience Program—and that means supporting small and medium-sized businesses, " said Rica Rwigamba, Country Head at the Mastercard Foundation. "We're thrilled to be expanding our partnership with AMI to offer entrepreneurs the tools and knowledge they need not just to rebound from the COVID-19 crisis, but to emerge more resilient."
AMI is accepting applications for both the Survival Bootcamp and the Survive to Thrive program and encourages applications and inquiries from all Rwandan business owners.
Businesses and entrepreneurs can apply for the programs at www.africanmanagers.org/rwanda.
About AMI
AMI enables ambitious businesses across Africa to thrive, through practical tools and training. We equip entrepreneurs with tools to build their business, help companies train their teams and run work readiness programmes for young people starting their careers. AMI's programmes combine online and mobile tools with in-person workshops and on-the-job practice and support. During the COVID period AMI is delivering fully virtual programming across the continent. AMI has worked with a range of businesses and organisations to support entrepreneurs and managers build and grow their businesses across Africa including Uber, Nestle, Radisson Blu, Mastercard Foundation, USAID, Shell Foundation and Equity Bank. AMI has directly trained over 30,000 people in over 30 countries. AMI has offices in Nairobi, Kenya, Kigali, Rwanda, and Johannesburg, South Africa. For more information on AMI visit: www.africanmanagers.org

About the Mastercard Foundation
The Mastercard Foundation works with visionary organizations to enable young people in Africa and in Indigenous communities in Canada to access dignified and fulfilling work. It is one of the largest, private foundations in the world with a mission to advance learning and promote financial inclusion to create an inclusive and equitable world. The Foundation was created by Mastercard in 2006 as an independent organization with its own Board of Directors and management. For more information on the Foundation, please visit:www.mastercardfdn.org
For media inquiries, please contact:
African Management Institute
Diederik Wokke, Country Manager Rwanda
diederik@africanmanagers.org
Phone: +250 782 186 838
Mastercard Foundation
Nicolas Emane
Partner, Program Communications
nicolas@mastercardfdn.org