Cape Town — A former American secretary of state who is viewed as an "elder statesman" of President Donald Trump's Republican Party has lashed out at Trump's recognition of Morocco's sovereignty over the Sahrawi Arab Democratic Republic (SADR).
The U.S. administration's endorsement of Morocco's mid-'70s invasion of the former Spanish colony of Western Sahara is a direct hit at the African Union, of which the SADR is one of 55 member states.
In an op-ed commentary in today's Washington Post, James A. Baker III condemned Trump's move as "an astounding retreat from the principles of international law and diplomacy that the United States has espoused and respected for many years."
Baker, who was President George H.W. Bush's secretary of state and the UN secretary general's personal envoy for Western Sahara between 1997 and 2004, added:
"This rash move disguised as diplomacy will contribute to the existing deadlock in resolving the long-standing conflict between Morocco and the people of Western Sahara over the status of that territory. Further, it threatens to complicate our relations with Algeria, an important strategic partner, and has negative consequences on the overall situation in North Africa."
Baker's commentary follows hard on the heels of a slashing, sarcastic attack on Trump by his former national security adviser, John Bolton, three days ago, and also comes after criticism from another senior Republican, Senator Jim Inhofe of Oklahoma, who chairs the U.S. Senate's Armed Services Committee and has long been involved in pressing for the Sahrawi people's right to self-determination.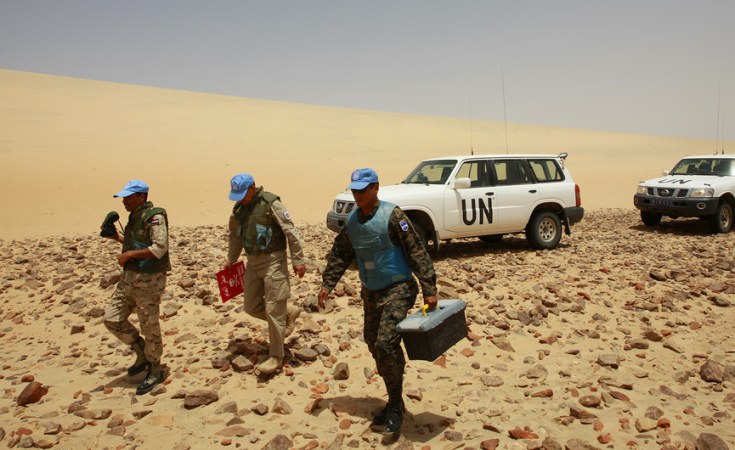 The Trump Administration's recognition of Morocco's claims over Western Sahara was announced in exchange for Rabat establishing diplomatic relations with Israel, which in turn is part of a joint effort by the U.S. and Israel to improve Israel's ties with Middle Eastern nations. Since the adoption of a UN resolution in 1991 providing for a referendum in which the Sahrawis will vote on their status, there has been a widespread international consensus that they should determine their own future.
Baker wrote that "Trump deserves credit for seeking to rearrange the chessboard in the Middle East", but added that the effort "should never come at the price of abandoning the United States' commitment to self-determination, the bedrock principle on which our country was founded... The upcoming Biden administration would do well to rescind this rash and cynical action."
Bolton, long seen as a U.S. foreign policy hawk with little regard for international institutions, was Trump's national security adviser from April 2018 to September 2019, when he left the administration after disagreements with the president.
In an article in Foreign Policy on December 15, Bolton said Trump's decision "to throw the Sahrawi people under the bus" was an example of "what happens when dilettantes handle U.S. diplomacy, and it is sadly typical of Trump's nakedly transactional approach during his tenure. To him, everything is a potential deal, viewed in very narrow terms through the attention span of a fruit fly."
He added: "Fully weighing all the merits and equities involved in complex international scenarios is not his [Trump's] style. Historical background and future ramifications? Those are for losers."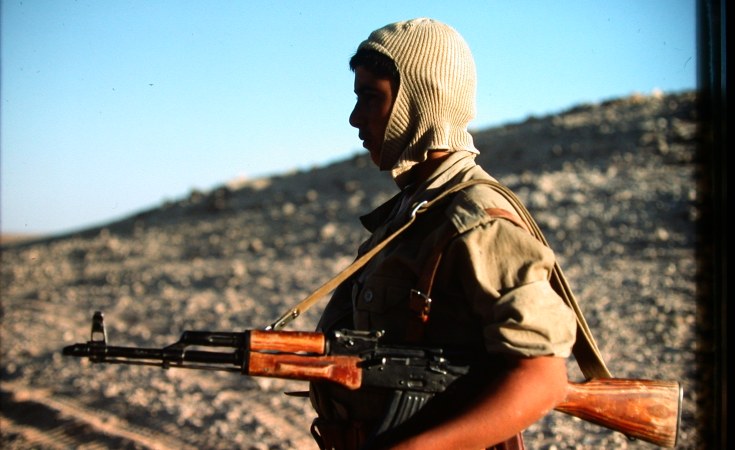 Bolton too urged President-elect Joe Biden to review and overturn Trump's decision on Western Sahara after the new administration takes office on January 20.
Inhofe said in a statement on December 10 that Trump's decision did not change the positions of the United Nations, the European Union or the African Union. "I urge these organizations," he said, "to stand strong to support Western Sahara's right to self-determination and am confident the U.S. will be able to return to the policy we've held since 1966."
Trump's change of course on the SADR follows similar action in East Africa, where - despite denials of linkage from Khartoum - the timing of a decision by Sudan to recognise Israel indicated that it was part of a package of measures agreed with Washington in order to improve relations between the U.S. and Khartoum.
Baker served Republican presidents from the 1970s to 1990s. He is recognised for his negotiating skills and has been described as "the most successful secretary of state in generations". He steered U.S. foreign policy during the end of the Cold War.
This report has been updated since first published with the views of Bolton and Inhofe.
RELATED: AllAfrica's Tami Hultman was the first American journalist to travel to Western Sahara - now the SADR and a member nation of the African Union - during its war against a Moroccan invasion. She covered the conflict for AllAfrica's predecessor, Africa News Service, as well as for the Washington Post, the Los Angeles Times, the Washington Times and the BBC. Read her 1977 Washington Post here.