Samuel Eto'o of Cameroon to Invite Lionel Messi
After a successful hosting of the inaugural Laikipia and Beyond Unity Cup (LUC) football tournament (whrere), LUC's patron Samuel Eto'o has assured the residents of Laikipia a lifetime present at next year's edition when he promised to bring along Argentina's Lionel Messi.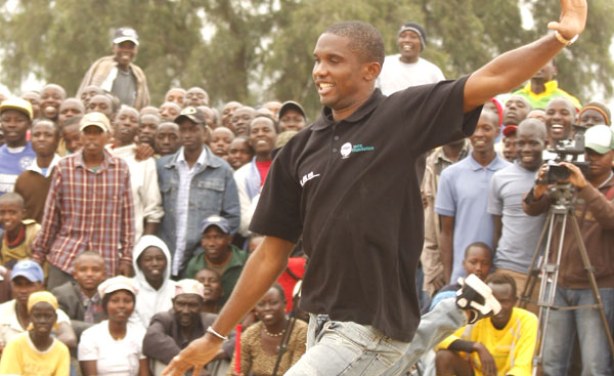 Inter Milan and Cameroon football star Samuel Eto'o takes a shot during Laikipia Unity Cup at Nanyuki Municipal Stadium on July 21,2010. Eto'o heads a community football initiative to promote peace among Kenyan tribes. Eto'o is the ambassador for Zeitz foundation which seeks to create and support sustainable, socially and ecologically responsible projects in destinations around the world.