Guinea Bissau Coup Threatens Election
The military in Guinea-Bissau has taken power in a coup ahead of the second round of a presidential election which seemed set to install Prime Minister Carlos Gomes Jr. as head of state.
Video
Publisher:

Publication Date:

13 April 2012

Guinea Bissau's military says it has arrested the prime minister after a coup. see more »
Guinea Bissau: Presidential Run-Off Uncertain After Coup

AEP, 13 April 2012

There are reports of the military taking control of the capital and the state radio station of the coup-prone Guinea-Bissau on Thursday 12 April 2012 and the African Elections… Read more »

Guinea Bissau: Portuguese Bloc Condemns Coup

ANGOP, 14 April 2012

The acting presidency of the Portuguese Speaking Countries Community (CPLP), condemned vehemently the military coup d'etat in Guinea Bissau, and thus hindering the holding of the… Read more »

Angola: Govt Ends Military Mission in Guinea Bissau

ANGOP, 10 April 2012

The Angolan Foreign minister, Georges Chicoti explained in Bissau, that Angola's mission to support the military reform in the West African country (MISAANG), will leave… Read more »

Guinea Bissau: UN Condemns Coup

UN News, 13 April 2012

Secretary-General Ban Ki-moon and the Security Council today strongly condemned the military coup that took place in Guinea-Bissau and demanded the immediate restoration of… Read more »

Africa: U.S. Condemns Guinea-Bissau Coup

State Department, 13 April 2012

Excerpts from the United States Department of State daily press briefing: Read more »

Angola: Guinean Youths Want Missang's Permanence

ANGOP, 6 April 2012

About 10,000 youths of the PAIGC party of Guinea Bissau appealed in front of the Angolan Embassy in the city of Bissau for the permanence of the Angolan Mission of Support to the… Read more »

Guinea Bissau: UN Security Council Calls for Dialogue

UN News, 31 March 2012

The Security Council today urged political parties in Guinea-Bissau to engage in dialogue ahead of the upcoming run-off elections next month to ensure a peaceful conclusion to the… Read more »

Guinea Bissau: Priority Now Is Completing Political Transition, Says UN Envoy

UN News, 28 March 2012

The United Nations envoy for Guinea-Bissau today stressed the need for strong international engagement to help the country complete the current political transition and move ahead… Read more »

Guinea Bissau: Nation Heads to a Presidential Run-Off

AEP, 23 March 2012

Guinea Bissau's former prime minister Carlos Gomes Junior scored 49 percent in a presidential election, poll authorities said on Wednesday, well ahead of his main rival but just… Read more »

Guinea Bissau: Opposition Wants 'Fraud-Riddled' Vote Cancelled

African Election Project, 22 March 2012

Guinea-Bissau's opposition demanded Tuesday the cancellation of the presidential poll they charge was a sham, further stoking fears of trouble in the coup-prone state after a… Read more »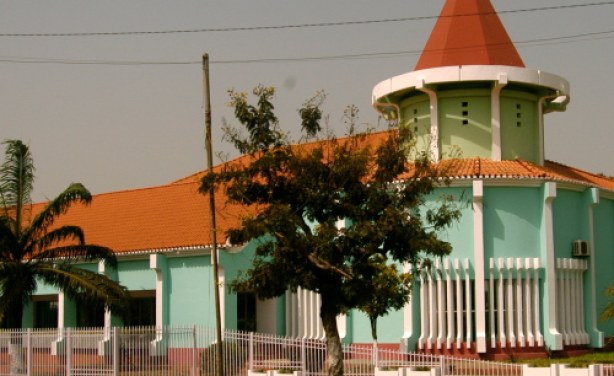 Soldiers have reportedly surrounded the residence of the outgoing prime minister in the capital, Bissau.
Guinea Bissau: Country Rocked By Apparent Coup Attempt

allAfrica, 13 April 2012

Guinea-Bissau's military has taken control of the ruling party headquarters and national radio station on Thursday night as shots and rocket fire were heard in the capital,… Read more »

West Africa: Ecowas Meets on Guinea-Bissau Security

Ecowas, 13 April 2012

Ministers of the ECOWAS Mediation and Security Council will meet in Abidjan on Thursday, 12th April 2012 to review proposals for resolving the political crises in Mali and Guinea… Read more »

Guinea Bissau: Nation Elects a New President

AEP, 18 March 2012

Voters in Guinea-Bissau started voting 7:00am (0700 GMT) today to elect a new president for the next five years to replace Malam Bacai Sanha , who died two years into his… Read more »

West Africa: Senegal and Guinea Bissau Go to the Polls

African Arguments, 17 March 2012

In the next week, two very different elections will take place in two neighbouring but divergent West African states. Both Senegal's presidential run-off and the Guinea Bissau… Read more »

Guinea Bissau: Voters to Elect New President on Sunday

UN News, 16 March 2012

As the people of Guinea-Bissau prepare to elect a new president this weekend, the United Nations human rights chief today called on all sides to ensure that the polls are free and… Read more »

Guinea Bissau: Ecowas to Send Delegation to Observe Election

Foroyaa, 14 March 2012

"The presidential election, which follows the death of President Malam Bacai Sanha on 9th January 2012, is critical to the political stabilization and consolidation of peace in… Read more »

West Africa: Djibo Heads Ecowas Observer Mission to Guinea Bissau

Daily Trust, 13 March 2012

The ECOWAS Commission has named Niger's former Interim President, Gen. Salou Djibo, as the head of its 80-member Observation Mission to the 18th March 2012 presidential election in… Read more »
InFocus
The president's death could usher in a replay of the military uprisings that have caused instability in the country's governance. Read more »