Nigerian Students Solve Power Shortages With Urine
Most Nigerians have to rely on generators because of the epileptic power supply. Many businesses have also closed down because they cannot afford to buy expensive fuel from the black market to power their generators. Faced with this problem, four teenagers from the Doregos Private Academy School in Lagos developed a generator powered by urine.


Nigeria: Students Solve Power Shortages With Urine

RFI, 25 November 2012

It's ironic that Nigeria, Africa's leading oil producer, suffers from frequent fuel and power shortages. But four school girls have found a solution from an unlikely source: urine. Read more »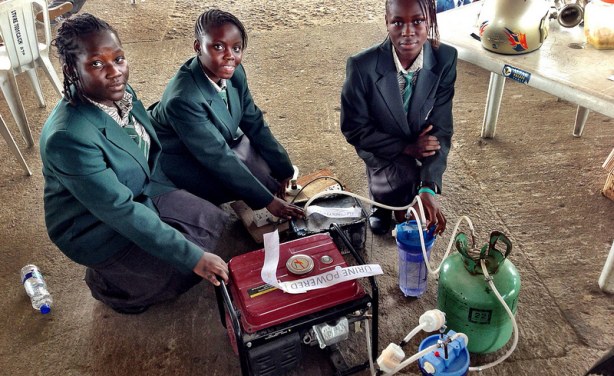 Four teenage girls have revealed one of the more unexpected products at Maker Faire Africa this year in Lagos - a urine-powered generator.
Audio
Your browser does not support the audio element, but you may download this mp3

Click above to play, or download this mp3

Publisher:

Radio France Internationale

Publication Date:

25 November 2012

Most Nigerians have to rely on generators because of the epileptic power supply. Many businesses have also closed down because they cannot afford to ... see more »