Environment and Natural Resource Rights Sustain Rural Communities
Rural communities depend on many natural resources and ecosystems-wildlife, water, forests and pasture-for their livelihoods and well-being. But in most African countries, local people have few rights and little effective control over natural resources. Usually, governments control high-value natural resources and alone can grant the right to use or benefit from them.
Burkina Faso: Striking Gold in Burkina Faso

Focus on Land, 1 November 2013

Burkina Faso is currently experiencing a dramatic gold mining boom. It has been fuelled by a hike in global gold prices and by government reforms aimed to attract Foreign Direct… Read more »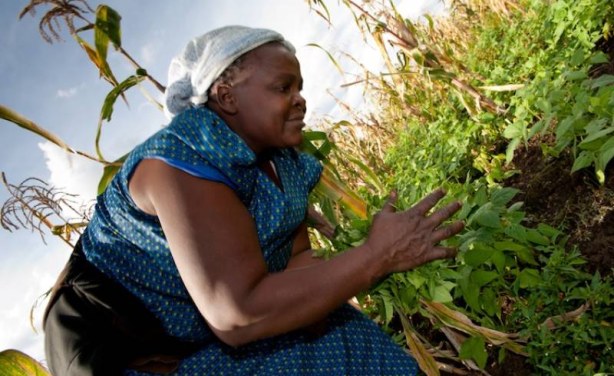 Secure tenure also means less potential for conflict and arbitrary eviction; increased opportunity for land rental and sales markets to transfer land to more productive users. And it builds household resilience to climate, environmental, financial, and health shocks by providing families a safety net.
Niger: Rights to Trees and Livelihoods in Niger

Focus on Land, 1 August 2012

Traditionally, farmers in Niger and across the Sahel had developed practices to ensure the sustainable use of trees and tree products. But, beginning with the French colonial… Read more »
Documents
Author:

Mercedes Stickler

Publisher:

Publication Date:

13 January 2015

Among the most impoverished countries in the world, Niger has suffered from recurring droughts and famines over the past century. Rainfed agriculture ... see more »
Video
Publisher:

Publication Date:

3 April 2013

Rural communities depend on many natural resources and ecosystems-wildlife, water, forests and pasture-for their livelihoods and well-being. But in ... see more »
Documents
Publisher:

Publication Date:

13 January 2015

Burkina Faso is currently experiencing a dramatic gold mining boom. It has been fuelled by a hike in global gold prices and by government reforms ... see more »
InFocus
Africa's celebration of a "Year of Agriculture and Food Security" is also a call to boost agricultural development. One in four people in sub-Saharan Africa are undernourished ... Read more »

Although both women and men have rights to land under statutory and customary tenure, the rights of women and men differ in origin, duration and scope, and are influenced by the ... Read more »