It's Coalition Time Again in Lesotho
Former Lesotho prime minister Pakalitha Mosisili has announced a coalition government which would replace that headed by Prime Minister Tom Thabane, but a local expert notes that Thabane still has time to lobby smaller parties in an attempt to hold onto power.
Lesotho: Parties in Coalition Talks After Polls

Deutsche Welle, 4 March 2015

Following general elections at the end of February, Lesotho's main parties are now looking for partners with whom they can form a coalition. What form that coalition will take is… Read more »
Audio
Your browser does not support the audio element, but you may download this mp3

Click above to play, or download this mp3

Author:

Deutsche Welle

Publisher:

Publication Date:

5 March 2015

+++South Sudan unity government' deadline expires +++Lesotho opposition DC party announces formation of new government +++Ex-officials in ... see more »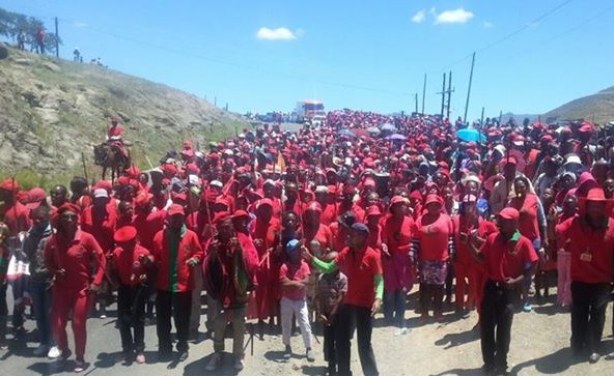 Supporters of Lesotho's Democratic Congress, whose leader, Pakalitha Mosisili, has a good chance of regaining power by stitching together a coalition government.
InFocus
With the votes from Saturday's election now counted, the country's electoral commission reports that Thabane's All Basotho Convention has won 40 of 80 directly-elected seats, ... Read more »

The elections are being held early in an attempt to restore stability following a coup attempt last August that forced Prime Minister Thomas Thabane to briefly seek refuge in South ... Read more »