Missed Opportunity to Press African Trade Pact Renewal
The recently created U.S. Presidential Advisory Council on Doing Business in Africa has issued a series of recommendations on how to boost U.S. commercial engagement on the continent. But the report contains only single reference to the African Growth and Opportunity Act (AGOA), the cornerstone of the U.S. commercial relationship with Africa, which is up for renewal by Congress. According to Witney Schneidman, a leading AGOA advocate, the omission of a "full-throated endorsement" of a 15-year extension for the legislation was significant and unfortunate. In a White House blog, two top Obama administration officials issued a renewed call for Congress to approve "seamless, long-term extension of AGOA."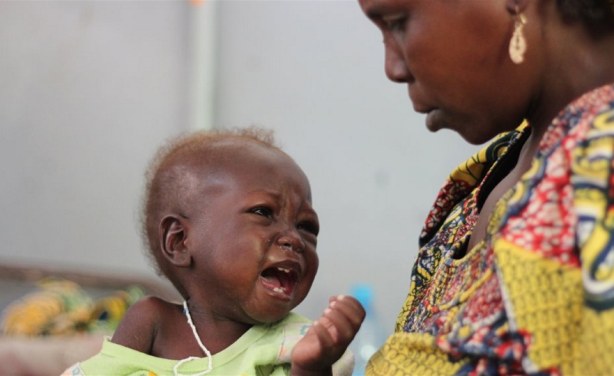 A mother watches her baby at a hospital in Cameroon's Far North Region where many children under five have been afflicted by severe malnutrition. Strengthening healthcare is a key recommendation in a report by the President's Advisory Council on Doing Business in Africa.
Video
Publisher:

Publication Date:

8 April 2015

President Obama's Advisory Council on Doing Business in Africa held a meeting to discuss how the U.S. can strengthen its commercial relationship with ... see more »

Publisher:

The White House

Publication Date:

8 April 2015

President Obama's Advisory Council on Doing Business in Africa held a meeting to discuss how the U.S. can strengthen its commercial relationship with ... see more »
InFocus
The African Growth and Opportunity Act, the U.S. trade pact known as AGOA, is set to expire on September 30. With the renewal process moving slowly, the uncertainty could ... Read more »