Progress in Africa Will Help Ease the Global Migrant Crisis
Images of refugees attempting to reach Europe through any and all possible means have dominated global media for weeks. Yet recent action by EU leaders to address this crisis, although laudable, in no way addresses the underlying challenges fueling the waves of migrants heading for European shores.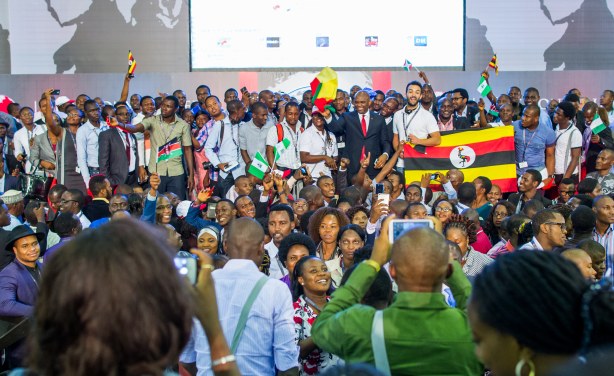 Tony O. Elumelu with the 1,000 entrepreneurs representing 51 African countries from the 2015 class of the $100 million Tony Elumelu Entrepreneurship Programme during the entrepreneurship boot camp in Ota, Nigeria in July.
West Africa: ECOWAS Is the Only Regional Bloc With Free Visa Entry - Elumelu

Leadership, 11 December 2012

Principal Director of the Economic Community of West African States (ECOWAS) on Free Movement of Persons, Mr. Tony Luka Elumelu, in this interview with RALIAT AHMED-YUSUF, AYANDA… Read more »

Africa: Engaging Africapitalism and Africa's Economic Future

Premium Times, 27 August 2015

Africapitalism is a set of operational values and ethics that, if adopted by businesses and governmental actors, have the potential to create a new paradigm of shared economic… Read more »

Nigeria: Entrepreneurs and Philosopher-Kings for Africapitalism

Daily Trust, 3 August 2015

I spent last week in Calabar discussing principles of "Africapitalism" with a group of economists, entrepreneurs and social scientists convened by a capitalist called Tony Elumelu.… Read more »

Africa: Three Monsters Affecting Entrepreneurial Development in Africa

Vanguard, 28 July 2015

The Tony Elumelu Foundation says finance, infrastructure and inadequate resource centres are the major impediments affecting entrepreneurial development in Africa. The… Read more »