Lesotho Court Orders Release of Soldiers
The Maseru High Court has ordered the release of soldiers arrested on charges relating to an alleged mutiny plot. They were placed under arrest at the time other troops killed former military commander, Lieutenant General Maaparankoe Mahao.
InFocus
The killing of a former army commander and the torture of detained soldiers have raised again the need to reform Lesotho's faction-ridden security forces. Read more »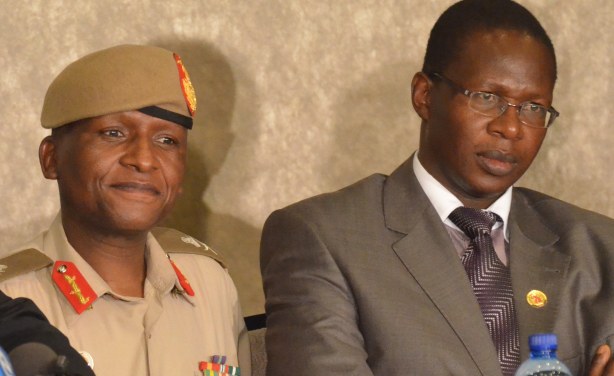 The current army commander, Lieutenant-General Tlali Kamoli, left, with Lieutenant-General Maaparankoe Mahao. Mahao was killed by troops after being accused of plotting a takeover.