Content from our Premium Partner
United Nations Economic Commission for Africa (Addis Ababa)
Uganda Needs a Smart Industrial Policy
Uganda, despite an economic growth rate of 5.2% on average over the past five years, hasn't kept pace with its East African neighbours (subregional average growth rate was 6.9%), and has not proven efficient enough to create quality employment and economic diversification. According to Rodgers Mukwaya, co-author of the Economic Commission for Africa's Uganda Country Profile presented this week in Kampala, Uganda needs to adopt a "targeted industralization policy" as the key to unlocking a structural transformation of its economy. More on the ECA's Country Profiles. More about the ECA in this BRIEFING.
Uganda: Uganda Needs a Smart Industrial Policy

Economic Commission for Africa, 15 July 2016

Kampala, Uganda, 15 July 2016 (ECA) – In order to achieve sustainable economic growth, Uganda should focus on developing a more effective industrial policy based on its… Read more »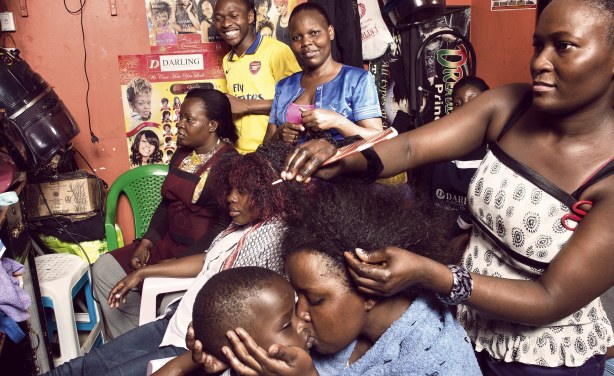 Margaret Proise (in blue and pink) runs the Alpha & Omega Beauty Salon in the Gazaland Mall in downtown Kampala. The 35-year-old mother of five is proud her oldest child is about to graduate with a diploma in engineering.
InFocus
Africa must be in a position to tell its own story, but it won't be able to do so if it doesn't have the data to tell this story. The Economic Commission for Africa's country ... Read more »