Content from our Premium Partner
United Nations Economic Commission for Africa (Addis Ababa)
Is African Aviation Going to be the Next Big Integration Magnet?
The African aviation market is growing fast, but faces a lot of regulatory obstacles, writes Carlos Lopes, Executive Secretary of the Economic Commission for Africa (ECA). He argues that "Africa must move towards embracing a conducive and smart regulatory framework that liberalises its skies in order to realise a profitable and globally competent airline industry." Read more. More about the ECA in this BRIEFING.
Africa: Giving Wings to Africa's Regional Integration

Economic Commission for Africa, 17 September 2016

As the world gets used to new forms of interconnectedness, Africa is not left aside. Today, more than 700 million Africans are subscribed to mobile services with many wealthy… Read more »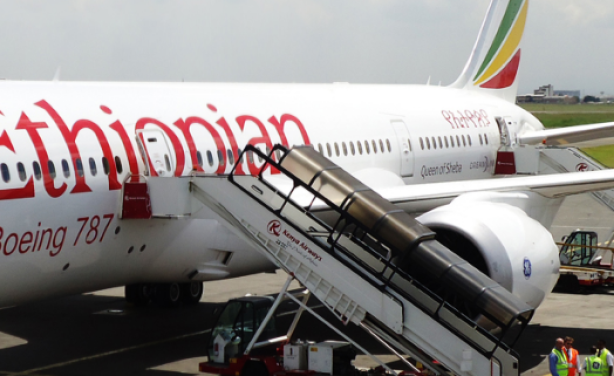 When Ethiopian Airlines acquired its first Boeing 787 Dreamliner in August 2012, it became the second airline in the whole world to own and operate the long-range, mid-size widebody, twin-engine jet airliner. To power its fleet of 787 Dreamliners, Ethiopian Airlines purchased GE Aviation's GEnx engines. Ethiopian Airlines is the first airline in Africa to fly GEnx-powered Boeing 787 Dreamliner aircrafts.
InFocus
The commitment of African countries to regional integration is evident with plans for a Continental Free Trade Area (CFTA). While there are ongoing discussions on how the CFTA Read more »

Economic Commission for Africa (ECA)'s David Luke explains in this video that Africa's regional integration and Continental Free Trade Area (CFTA) are a way of widening the ... Read more »