Gambia's Jammeh Declares State of Emergency
President Yahya Jammeh has declared a 90-day state of emergency, just two days before he is supposed to cede power after losing elections last month. Prolonged political uncertainty and fear of unrest have pushed thousands of Gambians across the border into neighbouring Senegal and Guinea-Bissau.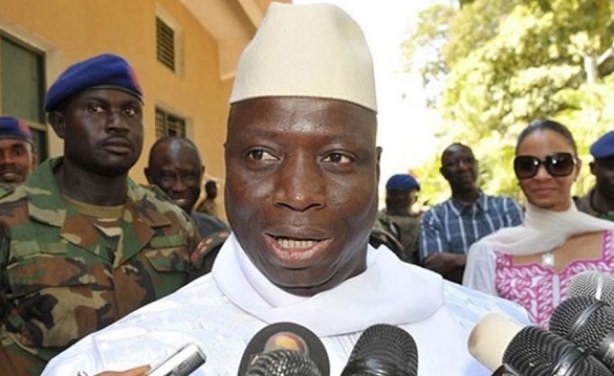 Gambia's long serving President Yahya Jammeh.
Gambia: Jammeh Is Recruiting Mercenaries - Reports

Observer, 18 January 2017

Mercenaries in Banjul from Liberia, Sierra Leone, Mali, Casamance, according to Gambian newspaper. Read more »

West Africa: Ecowas Urged to Be Cautious

New Republic, 18 January 2017

A regional human rights establishment, Regional Watch for Human Rights, has turned its attention to the situation in The Gambia occasioned by President Yaya Jammeh's refusal to… Read more »

Gambia: Thousands of Gambians Fleeing the Country

Foroyaa, 17 January 2017

On Friday 13th January, 2017 the Banjul ferry terminal was congested with people including women and children fleeing the country to Senegal which started since outgoing President… Read more »

Gambia: Barrow to Be Sworn in Outside Banjul?

RFI, 17 January 2017

The inauguration for Gambia's President-elect Adama Barrow may take place outside of the capital Banjul as President Yahya Jammeh continues to refuse to leave office, according to… Read more »

Gambia: Four Ministers Resign From Jammeh Govt

Al Jazeera, 17 January 2017

The Gambia's ministers for finance, foreign affairs, trade and the environment have resigned from President Yahya Jammeh's government, according to ministry sources and state… Read more »